Pedagogic - Books
The educator of love J. H. PESTALOZZI
In this book we wish to give evidence to those who wonder why Pestalozzi is considered as the greatest pedagogic spirit like Socrates.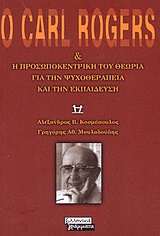 Ï Carl Rogers
This book is a complete and detailed introduction of the thought and action of Carl Rogers, the optimist former of the humanistic psychology ,who believes in the social presence of the person and declares that "the upcoming generations will be more humanistic and human".








Thesis of Christian-Orthodox Pedagogic
The texts that consist this book although they vary, they have as point of reference the orthodox belief and tradition. Others are essays and some others are studies. All of them show an important personal travel that my soul has not finished yet. A travel of true learning in Christian orthodox tradition.








Psychology and guidance of children and young people Pedagogy and psychology of the person.
This book is addressed to people who are interested to help the child and the young person through his/her developing process. To those people who practice guidance-educational work, without discrimination in role, ideology and knowledge.








Schesiodynamic Pedagogics
The Relation dynamics Pedagogy strongly questions the efficiency of modern school and considers as only solution , the qualitative approach of school and of the educational process as well as the courageous treatment of problems.
Friends & Collaborators
Professor Irena Wojnar,
"The years pass, but the friendship with Mr. Kosmopoulos remain..."
Events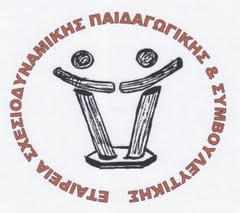 Gathering of schesiodynamic company on 20th March 2010 in University of Patras.
Web Counceling
With the help of web technology you can contact with image,sound and text to professor of Schesiodynamic Pedagogics , Alexandros Kosmopoulos
Links
www.upatras.gr
(University of Patra)
www.eap.gr
(Greek Open University)
www.pfs-online.at/index-pfs.htm
(Person-Centered website of Peter F.Schmid)
www.nrogers.com
(Natalie Rogers)
www.carlrogers.info
(Carl Rogers)