Scientific Work
Education as Relationship Between Persons
The productive school
THE TEACHING OF THE RELIGIOUS LESSON AS AN OFFER OF ECCLESIASTICAL AND ADORING RELATIONSHIP OF THE EXISTENCE.
A PRESENT-DAY EDUCATIONAL VIEW OF THE THOUGHT OF DEMOCRITUS
RENCONTRE» ET «RELATION» EN EDUCATION
PEUT-ON PARLER AUJOURD'HUI DE L'ACTUALITE DE PESTALOZZI
La relation pedagogique, condition necessaire de toute efficacite educative
A.V.Kosmopoulos in 1965 sought and met with the work the personality and the personalistic psychotherapy of American psychologist professor Carl Rogers...
The Dialogical thoughts of the Educator
Or A secret path towards the Relation Dynamic Pedagogy
INTRODUCTION: It is probably agreed that Education is not always an investment. We strongly believe that it is such only when the student decides by him/herself to study and the school is adequate to meet his/her interests and personal needs. That means ,that Education is an important investment when the student participates voluntarily and in a responsible way in the learning process. In order to establish the necessary comprehension the following should be highlighted : 1) We refer to education that develops the personality in depth and that gives a sense to the personal life of a student of different levels or age. .This the education which under conditions can become national investment. 2) The man becomes personally strong and socially useful when the education is focused on the person. The person is in the center of attention. About the Relation dynamic theory of learning and the role of the educator. All the learning theories have a common characteristic in the successful learning process, which is the appearance of changes regarding the person. When and under which circumstances do these changes appear? In the latest years, modern psychological and pedagogic methods argue that the person is educated only if s/he is free to choose , because learning is the fruit of his/her initiative.
The Relation dynamic Pedagogy involves the attraction, the interest, the relationship between student and subject, the school, and the teacher. Einstein, who understood how bad is the lack of the attractive relationship between student and subject, stated that: "It is really nothing less than a miracle the fact that the modern educational methods have not drowned the curiosity of a child to inquire. This tiny plant, except motivation needs freedom, otherwise it is led to disaster." The Educational Policy which is being applied (for years) does not seem to understand the importance of the voluntary participation of a student in the learning process, as a result the students really become bored in this. "Good students" are the students who abandoned many pieces of themselves, many and important components of their interests and their needs. The principle of any pedagogy involves the recognition and the acceptance of the personality of the educator from the student.
Friends & Collaborators
Professor Irena Wojnar,
"The years pass, but the friendship with Mr. Kosmopoulos remain..."
Events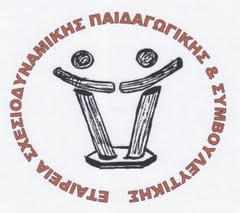 Gathering of schesiodynamic company on 20th March 2010 in University of Patras.
Counseling Psychotherapy
You can contact with professor of Schesiodynamic Pedagogics Alexandros Kosmopoulos.
Links
www.upatras.gr
(University of Patra)
www.eap.gr
(Greek Open University)
www.pfs-online.at/index-pfs.htm
(Person-Centered website of Peter F.Schmid)
www.nrogers.com
(Natalie Rogers)
www.carlrogers.info
(Carl Rogers)