Welcome !
Alexander V. Kosmopoulos was born in Amaliada of Ilia at the end of 1936.Since very young, he has been attracted by psychological and guidance issues concerning young people. He realized both the difficulty of treatment and the difficulty of forming creative and developing relationships. It is probable, that his experience of communicating with adolescents as well as the issues that where born contributed to the formation of his existential-educational search.

1.STUDIES: A. Kosmopoulos studied Philosophy and Theology in the University of Athens. Due to the fact that he believes that postgraduate studies depend on the quality of the professors, he pursues and obtains French scholarship. He wanted particularly to be taught by the most famous professor around Europe of 1960's ,M. Debesse.
He enrolls in the University of Paris (Sorbonne) for studies in Psychology and Pedagogy, there he follows an intensive program of studies. He specializes in Psychology and Guidance concerning adolescents and children (professors M.Debesse, P.Oleron ,C. Chiland, J. Piaget ,P. Greco, A Reynes etc).What is more, he approached the pedagogic perception of organizations of the French young people. He was also trained in the educational use of T.V. Moreover, he was introduced to many new methods and approaches (e.g the C.F r eine t schools, the schools of "Structural Pedagogy" such as Ardoino, Lobrot ,Oury, Vasquez etc.)When he began to apprehend the notion of the pedagogy of dialogue and relationships (1964) and then to write his first texts related to this subject (1965), he seeks and meets the work of the American psychologist C. Rogers. A. Kosmopolos was the first coordinator (for Greece, 1979) of Psychotherapeutic Laboratories that were set up in Europe by Carl Rogers and Chuck Devonshire. He also first incorporated the Encounters groups in his tutorial work in the University of Patras.

CAREER: In 1968 he became a teacher of Middle Education Schools (high school) .







In 1970 , he was selected by the University of Patras to work as a Commissary of the Philosophical studies of the Scientific Disciplines .In 1989 he became professor of Relation dynamic Pedagogy in the Department of Pedagogic Education in the University of Patras, where he has been teaching for so many years. In 1989 was named professor of Schesiodynamic Pedagogics in University of Patras.




Friends & Collaborators
Professor Irena Wojnar,
"The years pass, but the friendship with Mr. Kosmopoulos remain..."
Events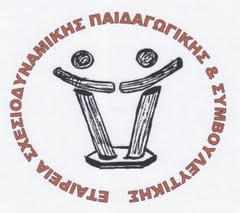 Gathering of schesiodynamic company on 20th March 2010 in University of Patras.
Web Counceling
With the help of web technology you can contact with image,sound and text to professor of Schesiodynamic Pedagogics , Alexandros Kosmopoulos
Links
www.upatras.gr
(University of Patra)
www.eap.gr
(Greek Open University)
www.pfs-online.at/index-pfs.htm
(Person-Centered website of Peter F.Schmid)
www.nrogers.com
(Natalie Rogers)
www.carlrogers.info
(Carl Rogers)